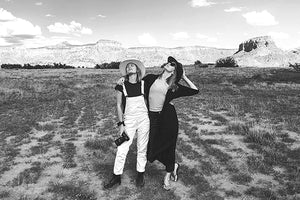 IT TAKES TWO, NAVIGATING OLYMPIA ETAL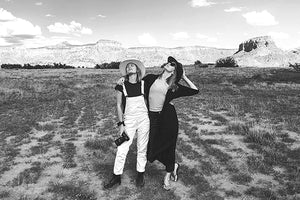 Behind our elusive little grid squares [instagram] stands a team of two "running the ship," so to speak, at Olympia Etal. Kaili, who wears many hats (including but not limited to owner/founder/designer/photographer/creative director/etc.) and I (glorified assistant for all aforementioned things) have been navigating this new landscape together as we've transitioned the brand from Olympia Activewear to Olympia Etal. 

It has been extremely rewarding, and at times trying, to experience this growth as such a tight-knit little unit - often relying on only each other for feedback, direction, support and assurance. Sure, we've been guilty of falling prey to our own confirmation bias, but it has also helped us cultivate an ethos and an aesthetic that truly feels like a product of our own shared vision. 
Nowhere has this "vision" manifested more apparently than when we started to plan, produce and execute our own shoots for 2020. Underprepared and overly confident, we'd wrap each shoot wondering how in the world we actually pulled it off... and beyond that, we were in awe of the results - SPRING 2020 was no exception.
On location in Abiquiu, New Mexico, we channeled our inner O'keeffes and set out to find the perfect facade in Ghost Ranch. We wanted to share some behind the scenes of one of our favorite shoots to date - where everything fell into place (not including the car keys that I seemed to misplace in the middle of the desert).
Enjoy!
x Madison