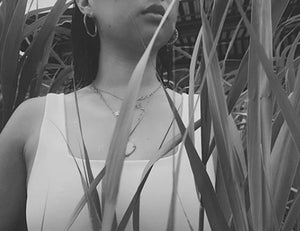 A NEW YORK MINUTE WITH SOPHIA LI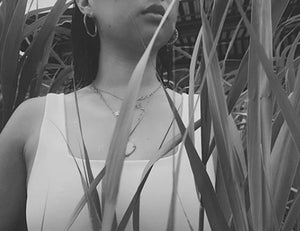 No one knows visual story telling quite like Sophia Li. Sophia is a New York-based journalist and video director—working with various media outlets, editorials and brands. As the former entertainment media editor at Vogue.com, her work has involved many leading ladies of the industry (Rebel Wilson, Kylie Jenner, Gigi Hadid and more.)  Sophia embodies what it means to have, share and spread "GIRL POWER" and we are very proud to be featuring her.
We asked Sophia to answer some questions inspired by the infamous Proust Questionnaire. Read on and get to know the inner workings of this city girl.
What do you regard as the lowest depth of misery?
Total lack of human connection.
What is your favorite occupation?
The occupation of being a creator.
What is your most marked characteristic?
My voice... it's very loud.
Which living person do you most admire?
Eckhart Tolle.
What is your current state of mind?
Present.
What do you consider the most overrated virtue?
Pride.
What is the quality you most like in a friend?
Curiosity.
What or who is the greatest love of your life?
Myself...can't love anyone else unless there's self-love.
Which talent would you most like to have?
To pick up any language immediately.
What do you consider your greatest achievement?
Changing the world for the better... it's a work in progress.
If you were to die and come back as a person or a thing, what would it be?
An enlightened being.
Thank you again, Sophia, and thank you to our readers! Check out more of Sophia's work on her website or Instagram: @sophfei.